Hello world,
Today has been one hell of a day, but at least it's CYBER MONDAY!
For those of you who have no idea what the hell I am talking about, it's just a super sale day for online stores, hence the "cyber" monday.
CLICK THE IMAGE ABOVE FOR ALL THE SALES GOING ON FOR TODAY ONLY!!!
I just realized I had 25$ just sitting around, and I didn't buy ANYTHING on Black Friday or over the weekend. So, I thought I'd treat myself to at least some cute things! My favorite store for cute things = FOREVER21! My lucky day, TODAY THEY HAVE FREE SHIPPING!
The first thing I did was shop the "outfits". I love seeing how F21 puts different clothing pieces together; it's so inspiring sometimes!
I found this dress: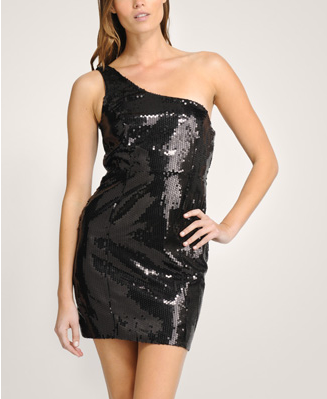 It's so cute! It came in silver, black, and blue. Black works well on me, so I went with what I knew. Safe bet, ya know? Only $15.50?! STEAL!
(buy it
HERE
)
After snooping around more outfits, I wasn't really feeling anything else. So, I thought I'd try my luck at the "new arrivals" section. Hell, maybe something would be on sale that was cute. I was right! Look how cute this LOVE tee is! & only for 6$?!? You can't go wrong with that price!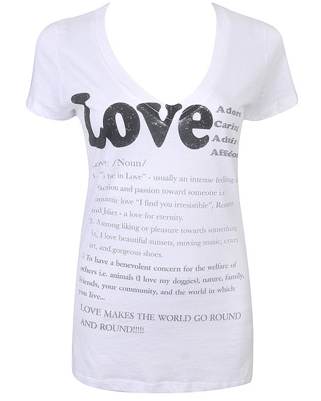 It's so cute & I love all the love quotes on it.
I was thinking about getting another dress or shirt for cheap, but after a while, I thought I'd spread out my mini shopping spree to hit all angles. I got a shirt, a dress, what's next? An ACCESSORY of course!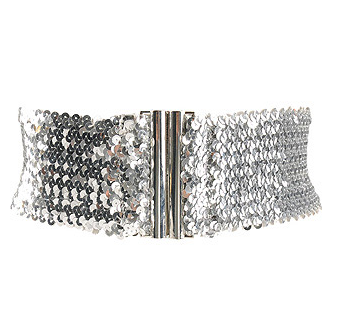 How cute is this silver sequins waste belt?! GOTTA LOVE IT! I've been looking for something I can wear with all the stuff I already have, that has some bling & HELLO LOOK AT ME fash to it. & for only $3.50, I just had to buy it!
(buy it
HERE
)
I hope everyone has a wonderful day of shopping!!!
Love,