So I know yesterday I was all gong hoe to make a weekend party out fit, but my night last night was quite a night, along with this morning, hence the blog title.
My head hurt so bad last night, the only thing I could do was work on a drawing that's due Thursday; the only reason I even did that is because I need the grade.
I have surgery on my mouth later today, hopefully that'll make my headaches subside. If they don't, I'm really in trouble.
Today is my busiest day of the week class wise; I have everything right in a row. Sociology, then Astronomy, then my Drawing Studio. I actually have to leave the studio early today to get to my surgery appointment on time. Yippie skippy!

these gloves are super cute. love the fur detail
(
fpb
)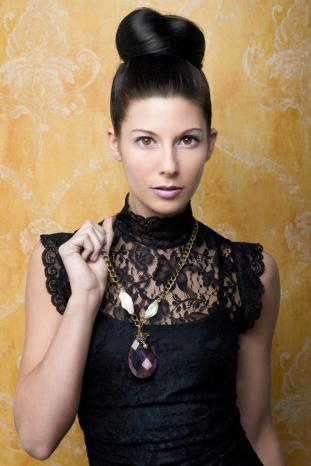 This necklace is gorgeous. Love the oversized crystals. I feel like this could be a DIY with using those 3$ giant glass diamonds you can buy from hobby lobby. Downfall: kinda heavy. Worth it? I'll try it out sometime!
(
lukecopping
)
I really really want this hat. Exactly as is. IT'S SO ADORABLE!
(
erysheva
)
I love the cut of this shirt. Very chic. The graphic on the front makes this shirt very stylish as well.
(
erysheva
)
this vest is very couture. extremely cute. i wish to own this!
(
hautfashion
)
this dress is cute. easy diy with differnt shapes of sewable blocks of glass! with holes on each side. ya see what i mean?
hautefashion
)
so, i'm totally loving the mix of leopard print and floral. freaking amazing! that's my next fashion statement to make. I have a dress with almost that exact purple floral pattern. PERFECT!
hautfashion
)
the gold dress in the middle is gorgeous. i'd love to own it! too bad my hips would ruin it... >.< (
hautfashion
)

I have surgery tomorrow loves! Wish me luck!